The Liebherr 2012 World Team Championships are taking place from Sunday 23rd March to Sunday 1st April in Dortmund, Germany and Tissot, the world famous Swiss watchmaker, have been signed up as another major sponsor.
They will be the Official Timekeeper for the Championships.
Tissot were founded in 1853 and are famous for high quality timing timepieces and now sell their watches in over 160 countries.
On announcing the sponsorship for the 2012 World Team Table Tennis Championships, Adham Sharara, President of the International Table Tennis Federation said...
"The ITTF is delighted to have entered into a very exciting partnership with Tissot as the Official Timekeeper of the 2012 World Table Tennis Championships.

Our results system which produces live point-by-point results for every match played during the Championships will be powered and displayed by Tissot in addition to timing all our matches.

Millions around the World will be watching this event on television screens and on the internet, giving table tennis and Tissot excellent exposure worldwide."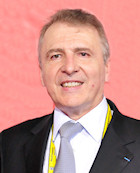 And the Tissot President, Francois Thiebaud, said...
"Fast pace, dynamism and precision; these are traits that Tissot and table tennis share, making it an ideal partnership.

Tissot entered the field of sports timekeeping in 1938, striving since then to produce better results every step of the way.

The company is renowned for the precision and reliability of its extensive range of products, leading the field where accurate timing for sport is needed."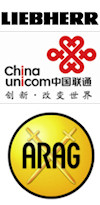 The other major sponsors already signed up are Liebherr, China Unicom and Arag, alongside Butterfly who are the table suppliers, Double Happiness (DHS) who are the ball suppliers and Gerflor who are the flooring supplier.