Only read this page if you're serious about improving your game and you want to discover The Secret to Winning More Matches
"Table Tennis Expert Reveals the Service Secrets of the Professionals!"
Here's what you'll discover in "Service Secrets"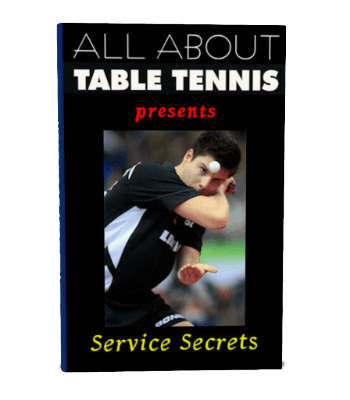 How to serve so that you'll know in advance what your opponent is going to do next.
How to get more spin on your serves.
How to make your opponent let you play all your best shots and win more points.
AMAZING! The number one reason why lower ranked players don't win enough points from their service, and how you can avoid this costly mistake.
How to disguise and vary your spin serves so that they totally confuse your opponent.
Why the best players take more time between points, and why you should too.
The 3 things you MUST DO before serving if you want to win more matches.
REVEALED! The 7 areas of the table you must serve to if you want to win, and the areas you must absolutely avoid serving to.
7 proven practice drills you can use without an opponent to improve your serves.
The little-known methods that all the best players use in order to win more points from their opponent's serves.
The position you must take up to return serves successfully.
3 simple tips you can use to know where your opponent is going to serve - before he serves.
How to read your opponent's spin serves and return them with ease.
How to stop your opponent from deploying their best strokes after you return their service.
6 proven practice drills you can use to improve your return of service.
Links to 20 demonstration videos to show you exactly what to do.
And that's just a fraction of what you'll discover in "Service Secrets" and why you should download your copy today (in fact, you could be reading it in as little as 5 minutes from now!).
(All you need is a credit card. And it's totally secure.)
Make no mistake about it ... If you want to take your game to the next level in the fastest possible time, it's important that you focus all your time and energy on this part of your game.
Just ask any regular table tennis player "What's the most difficult part of the game?" and they'll answer - "The service and return of service". Everyone needs to improve these two aspects of their game.
Want more proof? Well, the facts speak for themselves.
In a survey of top level table tennis matches it was shown that the serve and return of serve accounted for 30% of the points won, and that the service follow-up shot (third ball attack) accounted for a further 26% of the points won.
That's more than half of the points won in every match!
So it's not just about learning new serves. It's much, much more than that. Whilst it's great fun to learn and practice new spin serves (especially ones with quirky names such as the 'tomahawk' or the 'reverse pendulum') it's much more important that you understand the strategies and tactics you'll need to use if you want to win more matches.
Many lower-rated players mistakenly believe that buying the fastest and spinniest rubbers or developing a killer serve is the way to succeed. But it isn't. It's all about the strategies and tactics.
So what's a resource like this worth?
To get all the information in this E-book you'd need to hire a personal coach for multiple sessions - and that could easily cost you £240 ($400). That's right - a small fortune. Particularly if you want to get laser-guided accurate information like this - SPECIFICALLY tailored to helping you win more matches.
This isn't useless information you've heard many times before. It's pure gold.
And everything is explained in PLAIN English. Which means it's dead-easy to read and understand. And it's all logically laid out too. Which is why "Service Secrets" is such a bargain at £9.97 (approx $13)
That's right, a fraction of what it's really worth.
So why would I make it so affordable? Simply because my costs to deliver it to you are so low. This is an E-book that can be downloaded to your computer in a flash. That means you can be reading it and discovering all the amazing secrets in as little as 5 minutes from now.
But the bottom line is ... it's a bargain for you.
However, I plan on raising the price from £9.97 (approx $13) to at least double that very soon. So you'll want to be quick if you want to save some money.
And £9.97 (approx $13) is a drop in the ocean compared to what you'll learn from this E-book.
(All you need is a credit card. And it's totally secure.)
Maybe you want to get this E-book (after all, if you use the tips in this E-book you could really get some amazing results) but you're a little unsure about buying online. Well don't worry, if for any reason you're not happy with this E-book, you have my complete guarantee to protect your investment...
100% RISK-FREE
60 DAY MONEY BACK GUARANTEE
Hey, you're my customer. And if you're not happy, it looks bad on me. So if you're not happy with what you discover in "Service Secrets" I don't expect ... or want ... to keep your money. Just simply whip off an email to me and I'll happily refund your money in full (in fact, I'd be embarrassed to keep it).
OK? So you really can't lose!
That's about as fair as it gets, don't you agree?
Well let me tell you what I'll also do to make this the best investment you ever make. I'm going to throw in some free bonuses that are literally worth more in money terms than my E-book itself!
Simply grab your copy of "Service Secrets" right now, and here's what I'll throw in...
FREE BONUS #1: "Footwork Exercises - 5 Videos"
Table tennis is a fast paced sport which requires excellent footwork and these superb videos will show you all the best exercises to improve your footwork.
You'll discover...
How to enhance your speed, agility and stamina
How to improve your movement
How to improve your reaction time
Not bad eh?
Well that's not all you get because I'm also throwing in...
FREE BONUS #2: "Fitness Exercises - 7 Videos"
To play at a high level you'll need a good level of fitness, so this 2nd brilliant bonus will show you all the best exercises to improve your fitness specifically for table tennis.
Here's what's revealed...
How to dramatically improve your flexibility, balance and stability
How to transfer energy into your shots
How to improve your leg muscles
And they're YOURS FREE when you order "Service Secrets" today.
Are you beginning to see how valuable this package is? You are still reading this, aren't you?
Well the good news is, that's still not all. Because I also have another gift for you.
FREE BONUS #3: "The 5 Best Table Tennis Videos"
These 5 videos show some of the best players in the world putting all this information into action. You'll get over 3 hours of world class table tennis to watch and you'll see...
All the service and return of service strategies and tactics being used

and


How athletic you need to be to play at the highest level

Which means you can...


Make notes on what you see and use it in your own games
Phew...that's some list of FREE Gifts, right?
A total value of £80 ($137) in bonuses.
They're worth every penny. But hey, they're yours FREE. Congratulations!
But I'm not going to keep these bonuses up there for very long. So if you want them, please get in quick.
And don't just take my word for it on how great this package is. Listen to what people just like you have to say about it...
Martin, people are already starting to notice the difference in my game.
Can't wait to play my next tournament.
Jason - Texas,USA
WOW, what great information.
I couldn't sleep last night after reading your E-book as I wanted to go and play right away. I'll be winning more matches in no time.
Thanks,
Brian - London,UK
Just what I needed to improve my game.
Louie - Philippines
As they say, the proof of the pudding is in the eating. These people are super happy. And you will be too. You can't leave this page empty handed, can you?
For a mere £9.97 (approx $13), you're getting all the information you need ... PLUS MORE.
And remember, you can only get this E-book from me. It's not available in libraries or anywhere else on the internet. So get this information downloaded to your computer right now.
(All you need is a credit card. And it's totally secure.)
Wishing you great success.

Martin
P.S. Don't forget, you're getting £80 ($137) worth of bonuses for just a fraction of that price. Everything to get you started winning more matches right away. So if that's what you want to do, this is the opportunity you've been waiting for.

This is a 53 page downloadable E-book
It's not available as a traditional printed book

What's a downloadable book?

When you have completed your payment, you'll immediately be directed to a link where you can download your E-book. There's no waiting time to get your E-book!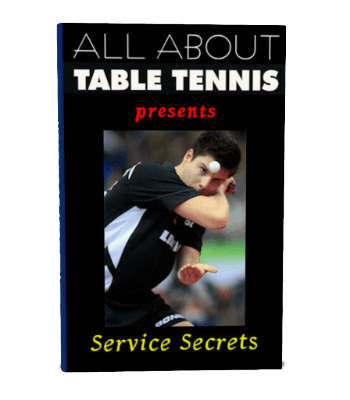 Only £9.97 GBP

(approx US $13)