Table Tennis Olympics 2008
Which womens teams have qualified?
Who has qualified for the 2008 Table Tennis Olympics?
Will the best players all be there? Find out here ...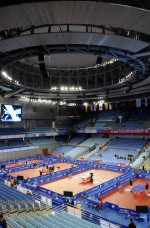 The Olympic Games are being held in Beijing in the People's Republic of China from 8 to 24 August 2008 and I'm sure we'll see some fabulous table tennis.
Although the opening ceremony takes place on
8 August 2008, the table tennis olympics don't actually start until Wednesday 13 August 2008.
A fabulous new state-of-the-art venue has been built at Peking University specifically for this event - so the players will have the best possible conditions in which to play.
It has seating for 8,000 spectators - with 6,000 seats being permanent and 2,000 temporary.
Will all the best players be there?
Unfortunately, because each National Olympic Committee (NOC) can only have a maximum of three men and three women competing, some of the stronger nations like China will have several players who, despite being in the top 20 of the World Ranking list, will not be at the Olympics.
However, this means that the rivalry between the various nationalities will be more intense, and should provide us with some excellent matches.
How do players qualify?
There's a complicated system of qualification for the Olympic table tennis events, but without getting too bogged down with the full details, here's a brief summary ...
Team Events
For the team events, 16 teams will qualify for the Olympic Games as follows:
6 Continental teams (Africa, Asia, Europe, Latin America, North America, Oceania)
1 Host Nation team
9 selected teams (or 10 if host nation already qualified)
So, which teams and players have actually qualified ...
Teams/players qualified for the Olympics 2008
Team
Players

Continental teams (6)

Africa (Nigeria)
KAFFO Bose
OFFIONG Cecilia Otu
OSHONAIKE Olufunke
Asia (China)
GUO Yue
ZHANG Yining
WANG Nan
Europe (Netherlands)
LI Jiao
LIE Jie
TIMINA Elena
Latin America
(Dominican Republic)
WU Xue
QIAN Lian
VALDEZ Johenny
North America (USA)
GAO Jun
WANG Chen
HUANG Crystal Yao Xi
Oceania (Australia)
LAY Jian Fang
SANG Stephanie Xu
MIAO Miao

Selected teams (10)

Singapore
WANG Yue Gu
LI Jia Wei
FENG Tianwei
Korea Republic
KIM Kyung Ah
PARK Mi Young
DANG Ye Seo
Hong Kong
LAU Sui Fei
TIE Yana
LIN Ling
Japan
FUKUHARA Ai
HIRANO Sayaka
FUKUOKA Haruna
Germany
WU Jia Duo
SCHALL (WOSIK) Elke
BARTHEL Zhenqi
Austria
LIU Jia
LI Qiangbing
HEINE Veronika
Croatia
BOROS Tamara
PAOVIC Sandr
BAKULA Andrea
Poland
LI Qian
XU Jie
PARTYKA Natalia
Spain
ZHU Fang
SHEN Yanfei
DVORAK Galyna
Romania
DODEAN Daniela
SAMARA Elizabeta
NECULA Iulia Georgiana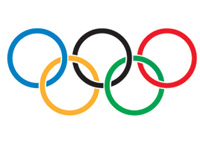 RELATED PAGES ABOUT
TABLE TENNIS AT THE OLYMPIC GAMES
For more information about table tennis at the Olympic Games, take a look at my other articles...
Olympic Games
2004 Olympic Games - Athens, Greece
2008 Olympic Games - Beijing, China
2012 Olympic Games - London, England
2016 Olympic Games - Rio de Janeiro, Brazil
Other Major Tournaments
World Championships
ITTF World Tour
World Cup
European Championships
See Who Performed Best
World Rankings
Table Tennis Events Calendars
Table Tennis Officials