Table Tennis Serve
Submitted by Val
(Colchester, UK)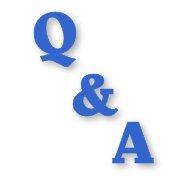 When serving, doubles or singles, if the ball lands on receiver's side...
a) on outside edge of white line, or
b) on edge of table so that it is unreturnable
is this a legitimate service?
This has cropped up in our club games.
I do realise that this is difficult to practise for, but it means that, if allowed, speed of service is not necessary, but accuracy can prevent any sort of rallies!
Val
----- Martin's Reply -----
Val,
Thanks for your question.
In both cases, it is a legitimate service.
If the ball touches the white centre line during service in doubles, it is "in".
The white centre line has no purpose in singles matches.
Also, the playing surface includes the 2cm white line along the sides and ends, plus the top edges, but not the vertical sides.
So, if the ball hits a white line or a top edge of the playing surface it is "in" (good). But if the ball hits a vertical side it is "out" (not good).
See this page for more information...
www.allabouttabletennis.com/table-tennis-rules.html#playingsurface
RECOMMENDED TABLE TENNIS BOOK
The Table Tennis Rules and Regulations Explained
This new book explains SIMPLY and CLEARLY everything you need to know about the rules and regulations of table tennis.

Click here for more details
RECOMMENDED TABLE TENNIS BOOK
The Table Tennis Rules and Regulations Explained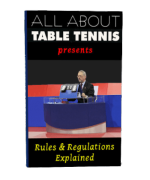 This new book explains SIMPLY and CLEARLY everything you need to know about the rules and regulations of table tennis.

Click here for more details
FIND MORE TABLE TENNIS QUESTIONS ASKED BY MY VISITORS