How do I attack a deep push with the backhand?
Submitted by Chris
(Davis, California, USA)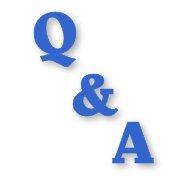 Often in a game my opponent gives me a strong, deep push to my backhand side and I will usually attempt to loop this ball with my backhand.
My efforts so far have met with varying success.
Do you have any tips for attacking the long push?
Usually if I take a step back from the table I am able to handle the shot better, but I still seem to be lacking some (or several) elements of good form.
----- Martin's Reply -----
Chris,
Thanks for your question.
The first point I would make is that you need to anticipate your opponent's shots so that you give yourself the best chance of returning it.
You also need to recover quickly from your last shot.
There are more details and some practice drills you can use here ...
www.allabouttabletennis.com/table-tennis-tactics-2.html
Secondly, you need to ensure that you are playing the correct stroke and standing in the right position.
A qualified table tennis coach would be able to help you with that and I would highly recommend seeking out a local coach.
Additionally, take a look at my video about how to play the loop stroke on this page...
www.allabouttabletennis.com/table-tennis-techniques-loop.html
FIND MORE TABLE TENNIS QUESTIONS ASKED BY MY VISITORS