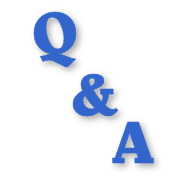 Have you got a table tennis question which is of interest to you AND other visitors to this site?
(Before asking your question, please take a look at the questions below which have already been asked and answered)
Well if you have, you can ask me your question right here.
If I've not covered your question already and it's of interest to others, I'll answer your question and add it to the list below.
Table tennis has been my passion now for over 40 years, so if you can't find what you need to know, right here on my web site, just ask me your table tennis question and I'll do my best to answer it for you.