Table Tennis Question About Stamping
Submitted by Jean Catley
(United Kingdom)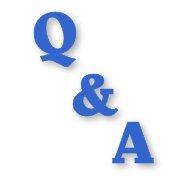 I thought that there was a rule in table tennis about not stamping when serving. I can't find any mention of this in the rules. Do you know of anything?
Thanks
Jean
----- Martin's Reply -----
Jean,
Thanks for your question.
In the late 1970s and early 1980s when combination rackets were popular, and before rackets had to be red on one side and black on the other, players started stamping when they served in order to disguise the sound of the ball hitting the racket.
Therefore, an opponent couldn't tell from the colour, nor from the sound, which rubber was being used.
The rules were therefore changed and stamping during service was banned in 1983.
When the two-colour rule came in on 1 July 1986, stamping was no longer an issue, so it was no longer banned. Then in 1991 the rule was deleted.
The only time stamping could be a problem is if it was classed as "unsportsmanlike conduct".
The rules are not precise on this because, as you can imagine, it's not possible to cover all eventualities.
In a competition, the umpire & referee would have to make a judgement as to whether a player's behaviour was likely to be unfair to an opponent, and take action as necessary.
So if a player was deliberately stamping to try and gain an advantage at any time, it shouldn't be allowed. But if a player just happens to stamp as part of the service action or the stroke being played during a rally, it's probably OK.
RECOMMENDED TABLE TENNIS BOOK
The Table Tennis Rules and Regulations Explained
This new book explains SIMPLY and CLEARLY everything you need to know about the rules and regulations of table tennis.

Click here for more details
RECOMMENDED TABLE TENNIS BOOK
The Table Tennis Rules and Regulations Explained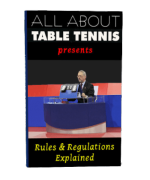 This new book explains SIMPLY and CLEARLY everything you need to know about the rules and regulations of table tennis.

Click here for more details
FIND MORE TABLE TENNIS QUESTIONS ASKED BY MY VISITORS