When should the umpire call the score?
Submitted by John Phillips
(Devon, England)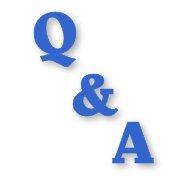 Recently an umpire called the score and the server served. The opponent said that he wasn't ready and the umpire called a let.
In my view the umpire should call the score only when he/she considers both players are ready.
It is up to the opponent then to be ready for the serve and not up to the server to check if the opponent is ready. Moreover, when the umpire has called the score, the server is concentrating hard on executing the serve and should not have at that point the burden on checking the readiness of his opponent. That readiness has surely been signaled by the announcement of the score.
My view was countered by a player who said that the score should be announced immediately a point has been scored. This seems ridiculous to me as a ball may have to be retrieved a long way off etc. Also, surely an umpire has an obligation to announce the score at a point that assures the appropriate pace of the game?
I have looked on the internet for an answer to my question but have been unsuccessful.
Please Martin can you help? Thank you!
----- Martin's Reply -----
John,
Umpires are instructed that the score should normally be called as soon as the rally has been decided and that they shouldn't wait until they judge that the players are ready to resume play.
However, if there is loud applause or a player is retrieving the ball from the back of the playing area, they can delay it slightly until they're satisfied that both players or pairs will be able to hear it.
The basic "Laws" of table tennis do not deal with the speed of play, but the International Regulations (which are often used in other events too) say that "play shall be continuous throughout an individual match".
However, if a player is not ready, they're normally expected to raise their hand to indicate that they're not ready.
It's then up to the umpire to decide whether to call a let, but only if the receiver makes no attempt to return the ball. Just because the receiver makes no stroke doesn't itself justify a let and the umpire must decide whether the receiver was really unready or, perhaps, merely unwilling to try to return what appeared to be a difficult service.
Normally, if the umpire notices that the receiver is not ready when the server is about to serve, the umpire will call a let whether the receiver raises their hand or not.
If the receiver was a persistent offender, and thought to be trying to delay the game, the umpire could issue a yellow card and/or give a verbal warning (if the International Regulations dealing with yellow/red cards are being used).
FIND MORE TABLE TENNIS QUESTIONS ASKED BY MY VISITORS