Table Tennis Service Rule Question
Submitted by Kool
(Coimbatore, India)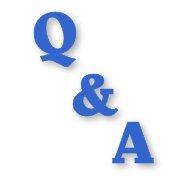 I am in doubt who would gain a point if ... 'the service ball bounces once on my court and two times on my opponent's court'.
My friends say that as per rule, the service ball should bounce only once in both the courts.
If it bounces twice on the opponent's court, it would be a wrong service and point rendered to the opponent.
What is true internationally?
Please help.
----- Martin's Reply -----
Thanks for your question.
If the ball bounces more than once on the receiver's side of the table, then the receiver loses the point.
This is discussed on this page ...
www.allabouttabletennis.com/rules-in-table-tennis.html
And you'll find lots more details about the rules on serving on my pages here ...
www.allabouttabletennis.com/official-table-tennis-rules.html
RECOMMENDED TABLE TENNIS BOOK
The Table Tennis Rules and Regulations Explained
This new book explains SIMPLY and CLEARLY everything you need to know about the rules and regulations of table tennis.

Click here for more details
RECOMMENDED TABLE TENNIS BOOK
The Table Tennis Rules and Regulations Explained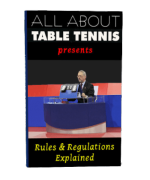 This new book explains SIMPLY and CLEARLY everything you need to know about the rules and regulations of table tennis.

Click here for more details
FIND MORE TABLE TENNIS QUESTIONS ASKED BY MY VISITORS