Question about the table tennis serve
Submitted by Jayanth
(India)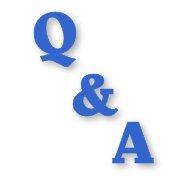 My table tennis question is this. When serving and the ball hits the net and then bounces on my opponent's side of the table, I know that it is a let and the point is replayed (assuming the service is otherwise a good service).
But how many chances do you get to serve again? Is there a limit for hitting the net while serving?
----- Martin's Reply -----
Jayanth,
Thanks for your question.
The simple answer is that there is no limit on the number of times you can replay the service when it has hit the net.
Rule 2.09 states that it shall be a let "if in service the ball touches the net assembly, provided the service is otherwise correct or the ball is obstructed by the receiver or his or her partner"
So you keep replaying the serve until it is a good service or a foul service.
RECOMMENDED TABLE TENNIS BOOK
The Table Tennis Rules and Regulations Explained
This new book explains SIMPLY and CLEARLY everything you need to know about the rules and regulations of table tennis.

Click here for more details
RECOMMENDED TABLE TENNIS BOOK
The Table Tennis Rules and Regulations Explained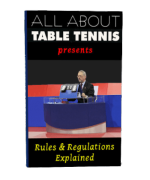 This new book explains SIMPLY and CLEARLY everything you need to know about the rules and regulations of table tennis.

Click here for more details
FIND MORE TABLE TENNIS QUESTIONS ASKED BY MY VISITORS