What table tennis table do you recommend?
Submitted by Gary
(Thailand)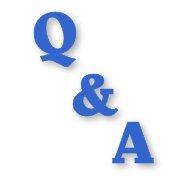 I want to buy a table to practice on at home. We're not serious league players, so we don't need top of the range equipment.
However, what should I look for when buying a table?
The local dealer has two main kinds: Butterfly and Vincent brands, I think ranging from 15mm-18mm.
The prices range from $90 (Vincent) - $120 (Buttefly).
Thanks!
----- Martin's Reply -----
Gary,
There are several things you need to think about before you buy a table tennis table.
These include:
- How will your table be used
- Whether you will use it outdoors
- Type and size required
- What type of undercarriage
- What colour surface
- Whether you need an Authorized table
These questions have all been answered on my web site and you can read them all starting from this page ...
www.allabouttabletennis.com/table-tennis-table.html
FIND MORE TABLE TENNIS QUESTIONS ASKED BY MY VISITORS