Yellow and red cards
Submitted by Peter
(UK)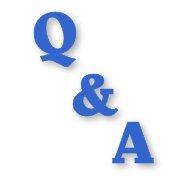 My question is about yellow cards in table tennis.
When a yellow card is given, how long does it last for, just that match or into other competitions?
----- Martin's Reply -----
Peter, thanks for your question.
Regulation 3.05 covers yellow and red cards.
Yellow cards are shown by umpires and referees to players and coaches (and advisers in team matches) who break the rules or misbehave during the course of a match or a tournament and they remain in force for the duration of an individual match or, in a team event, the remainder of the team match.
See this page for further information about yellow cards and red cards.
www.allabouttabletennis.com/yellow-cards.html
RECOMMENDED TABLE TENNIS BOOK
The Table Tennis Rules and Regulations Explained
This new book explains SIMPLY and CLEARLY everything you need to know about the rules and regulations of table tennis.

Click here for more details
RECOMMENDED TABLE TENNIS BOOK
The Table Tennis Rules and Regulations Explained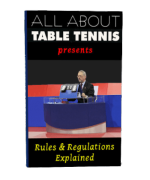 This new book explains SIMPLY and CLEARLY everything you need to know about the rules and regulations of table tennis.

Click here for more details
FIND MORE TABLE TENNIS QUESTIONS ASKED BY MY VISITORS