Is there a time limit or score limit for deuce?
Submitted by Christopher Tan
(Singapore)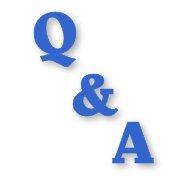 What is the ultimate decision when 2 players are playing in the final game after a 2-2 score and going into a deuce situation in the 5th set?
Is there any maximum limit or scoreline if the deuce stretches into say a 20-20 scoreline situation?
----- Martin's Reply -----
Christopher,
Thanks for your question.
In the situation you describe, the game would continue until one player had a two point advantage. There would be no time limit or score limit.
However, there is a rule called expedite.
The expedite rule comes into effect after 10 minutes of play in a single game. But it does not come into effect if 18 points have been scored in a single game (so if the score was 9-9 or 10-8, the expedite rule would not apply).
I discuss the expedite rule here...
www.allabouttabletennis.com/basic-table-tennis-rule.html
RECOMMENDED TABLE TENNIS BOOK
The Table Tennis Rules and Regulations Explained
This new book explains SIMPLY and CLEARLY everything you need to know about the rules and regulations of table tennis.

Click here for more details
RECOMMENDED TABLE TENNIS BOOK
The Table Tennis Rules and Regulations Explained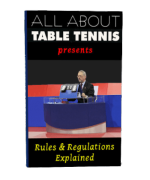 This new book explains SIMPLY and CLEARLY everything you need to know about the rules and regulations of table tennis.

Click here for more details
FIND MORE TABLE TENNIS QUESTIONS ASKED BY MY VISITORS