Table Tennis Question about Continuous Play & Time Outs
Submitted by Roy Caswell
(Bolton, UK)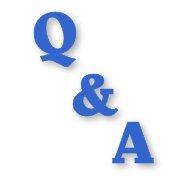 You mention that it's one of the oldest rules that play should be continuous - apart from within the rules that players may have a 1 minute time out and 1 minute between games.
I have read your section on the Official Laws of Table Tennis but cannot find any reference to this within it. Please explain.
----- Martin's Reply -----
Roy,
Thanks for your question.
The Official Laws of Table Tennis are the "basic" rules which describe how the game is to be played.
They are detailed here ...
www.allabouttabletennis.com/official-rules-of-table-tennis.html
In addition to these "basic" rules, the International Table Tennis Federation (ITTF) also have "Regulations" for International Competitions and World & Olympic Title Competitions.
It is these additional "Regulations" which deal with "continuous play" and "time-outs".
All of these additional "Regulations" are mandatory for International events, but they are not mandatory for other, non International, events.
So what happens is that each National Association (in your case, England) decides to what extent they will adopt these International "Regulations" for their own competitions.
They may decide to adopt some or all of them, and to adopt them for some or all of the competitions under their jurisdiction.
So, some of these additional "Regulations" will be ignored, whilst some will only be adopted for the National Championships, British League and County Championships, whilst others will also be adopted for local league play.
Therefore, depending on the competition you are playing in, different rules will apply. But as a general rule, the higher the level of competition, the more the International "Regulations" will apply.
Of course, we should all remember that if we're just playing for fun at home, we can play to whatever rules we want to.
RECOMMENDED  TABLE  TENNIS  BOOK
The Table Tennis Rules and Regulations Explained
This new book explains SIMPLY and CLEARLY everything you need to know about the rules and regulations of table tennis.

Click here for more details
RECOMMENDED TABLE TENNIS BOOK
The Table Tennis Rules and Regulations Explained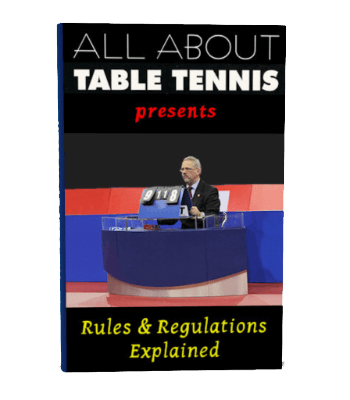 This new book explains SIMPLY and CLEARLY everything you need to know about the rules and regulations of table tennis.

Click here for more details
FIND MORE TABLE TENNIS QUESTIONS ASKED BY MY VISITORS