Question about table tennis rubbers
Submitted by Val
(Colchester, UK)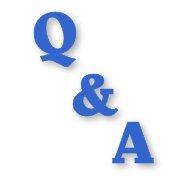 My question is about the difference between types and colours of table tennis rubbers.
I organise a TT Group where we meet every fortnight and play on 3 tables in a village hall.
Although ranging from beginners to quite good, we are all fairly confused about the difference between types and colours of rubbers used - is one side a spin side, one side for backhand/forehand?
Please advise.
(I had my bat made for me by a league player using rolls of rubber!)
Thanks for any help.
----- Martin's Reply -----
Val, thanks for your question.
Table tennis rubbers are now available in 100s of different varieties, but they all fall into three basic playing style categories.
Table tennis rubbers can be categorised as either ...
1) attacking rubbers
2) defensive rubbers, or
3) allround rubbers
Table tennis players should therefore choose rubbers which complement their style of play.
You are allowed to have different styles of rubber on each side of your racket or they can both be the same.
However, since 1986, the rules of table tennis state that table tennis rubbers can only be red or black because your racket must be red on one side and black on the other.
Almost all table tennis rubbers are available in both red and black, but pre 1986 you could also buy yellow, green, blue, purple and many other colours too.
So, players can choose whatever rubbers they prefer for each side of their racket (as long as it's an authorised rubber), but one side must be red and the other side black.
But remember, if you're only playing for fun with friends, you can make up your own rules and use whatever racket you want.
The downside of making up your own rules is that you can't progress beyond your own circle of friends.
Some ready-made rackets are also available which are not red/black, but these are not legal for use in authorised table tennis events.
See this page on my web site for more information on table tennis rubbers...
www.allabouttabletennis.com/table-tennis-rubber.html
FIND MORE TABLE TENNIS QUESTIONS ASKED BY MY VISITORS