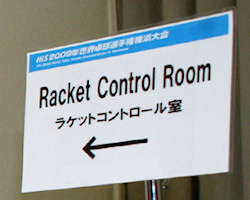 With effect from 1 September 2008 the International Table Tennis Federation (ITTF) introduced several new rules and regulations relating to the table tennis racket and also started testing rackets to ensure that they complied with all these new rules and regulations as well as all existing rules and regulations.
You can read more about these rules and regulations here.
In addition, Regulation 3.02.01.03 states...
The covering material on a side of the blade used for striking the ball shall be currently authorised by the ITTF and shall be attached to the blade so that the ITTF logo, the ITTF number (when present), the supplier and brand names are clearly visible near the handle.
So the ITTF now produce a list of authorised rubbers every six months so you can check that the rubbers you buy are authorised.
Here is a list of authorised racket coverings
Valid 1 April 2019 - 31 December 2019.
(opens in a new window)
Please note:
You'll need Adobe Acrobat Reader to view this list.
If you don't already have this (most computers have it installed already - it's FREE), you'll need to download it first from the Adobe website.
Click on this link https://get.adobe.com/reader and follow the instructions on their web site.
Buy Your Rubbers Here
Butterfly, Stiga, Killerspin & more
Buy Your Rubbers Here
Butterfly, Stiga, Killerspin & more