Q.  Please tell us about the history of TSP and TSP Germany.
A.  TSP (Tomamura Sporting Products) were founded in 1931 in Osaka, Japan by Noriyuki Suzuki.

In 1983, Moira Grumbach founded TSP Tischtennis GmbH in Reutlingen, Germany.

By offering high quality products from the parent company (TSP Yamato Co. Ltd.), this new company in Germany were able to establish themselves in the German market and in 1990 they took over the European agency for TSP products.

On 1st January 2009 Moira Grumbach retired and Florian Wehner became the new Managing Director and he moved the company from Reutlingen to Flein, a suburb of Heilbronn.

Moira Grumbach said at that time:

"With Florian Wehner as the new Managing Director, we want to ensure a long-term rejuvenation of the company. A new young motivated team are taking over the responsibility for the daily business with our customers, suppliers and other partners."
With spacious new European headquarters it allowed the company to improve their service and have a new team of young employees who all had experience in different aspects of table tennis, being regional and top-league players, trainers and officials.
Q.  Can you give us an insight into TSP and its business?
A.  The parent company in Japan has 52 employees whilst TSP Tischtennis GmbH in Germany has seven employees.

The parent company's Headquarters are in Osaka, Japan whilst TSP Tischtennis GmbH is located in Flein, Germany.

The German office serves all our European customers whilst TSP Japan is responsible for customers in all other continents of the world.

TSP rubbers and TSP balls are made in Japan, but we also have goods which are made in Europe or other parts of Asia.

We specialise in table tennis, but of course also other sports can wear our textiles or use our bags for example. But our main focus is on table tennis.

Recently we added some fun sports to our portfolio. We are now the distributor for the trendsport HEADIS which is played on a table tennis table but with a bigger ball, and you can only use your head for playing. You can find further information at www.headis-sports.com


Q.  Who are the key people at TSP and are they all table tennis players?
A.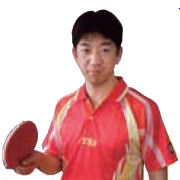 The President of TSP Japan is the former world class defender, Koji Matsushita.

The playing level of our staff here in Flein, Germany goes from local league to Bundesliga.

I (Gabriel Stephan) played in the Bundesliga for two seasons and all of our staff are involved in table tennis, either as coaches, as active players or even both.


Q.  Can you tell us about your dealer network and your relationships with them?
A.  We have approx. 400 dealers and partners spread all over Europe. The rest of the world is served by TSP Japan.

Our intention is to always meet the needs of our dealers and we often have the chance to see them at tournaments (ProTour, World Cup) or trade fairs (ISPO).

Although our dealers help us with suggestions about product development, the development work itself is carried out in our development departments in Japan and Europe. They are the specialists in developing new products and have the knowledge and experience to develop high class products.

We assist and advise our dealers with expert product knowledge. For example we have just put together a short document about pimples and their characteristics, together with tips on how to play with, or against, pimples (pips).


Q.  Can you tell us who TSP table tennis products are designed for?
A.  We have products for everyone. We have high quality products such as our new, but already very popular, speed glue effect rubbers - AGRIT, RISE and BARRI-UP - but we're also famous for our great balls, blades (for example our BALSA series) and much more.

Our intention and our motto is, to produce the best possible product for each playing type and each level. Our development department is always working on new inventions to make our products even better!

Of course we also offer hobby products such as our recreational sets Wave and Basic, our outdoor table Adventure 5.0 as well as funsport products such as our trendsport HEADIS.


Q.  How do you promote and advertise TSP table tennis products?
A.  We sponsor a number of events, including being the ball sponsor for the 2011 "DTTB FINAL FOUR" event - the finals of the main national cup competition in Germany.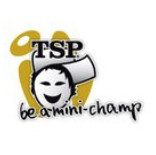 We are also the main sponsor for the german project "Mini-Meisterschaften" (Mini-Champ). This is a project to get youngsters to start playing table tennis.

Every year, we have around 40,000 kids participating in several tournaments all over the country with the big finals in spring.

This year, the winner of the boys event was Kay Stumper. We already work with his family (for over 20 years) and his sister, Laura Stumper (first german league) is one of our contract players too.

In cooperation with the German Table Tennis Association we started the project "school and club". This is a project to introduce youngsters to table tennis. The schools offer the opportunity to play table tennis in an informal group in school. That is a great opportunity to catch the interest of more young people for table tennis.


We also work with successful and traditional clubs such as the first league clubs Gräfelfing and Langweid in Germany, TT Este in Italy and many other clubs.


We also cooperate with the table tennis association Baden-Wurttemberg in Germany.

We attend the biggest sports fair in the world, ISPO Munich, every year. This is always a great opportunity to meet our customers and to introduce our new products.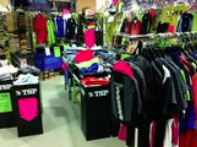 Also, we have a sales booth at many tournaments where we can also get in touch with the players and our customers directly.

This is great because we can see the reactions directly from our customers - which is always helpful.

In addition, we advertise in yearly catalogues, online shops, on many web sites and we produce flyers and catalogues.

We also advertise online in social networks like Facebook or YouTube.

Several times a week we update our profiles to give as much information as possible. Daily news, videos and brief information are always posted on our Facebook page www.facebook.com/tsp.europe

Also, we are one of the official partners of www.myTischTennis.de

This is a new german platform for table tennis players to check statistics, to find new training partners or just to communicate with table tennis friends. Also, you will always find the latest news for regional, national and international events as well as interviews and similar.


Q.  Please tell us about your web site.
A.  Our current web site www.tsp-tt.de was launched in 2009.

It replaced our previous web site at the same time as Florian Wehner succeeded Moira Grumbach as the Managing Director. At that time we also moved the company from Reutlingen to Flein.

Our complete range of products are shown on our web site and we update it regularly. As soon as we receive new products, we upload the pictures and the descriptions.

We also upload information every once in a while about our partner clubs, tournaments and similar.

Although customers can order any of the products from our online shop, we forward all orders on to one of our partners.


Q.  Can you give us an insight into how you develop new TSP products?
A.  Altogether we have approximately 15 employees working in development departments.

The former world class player, Koji Matsushita, who became the new President of TSP a couple of years ago, is also the head of the development team worldwide.

We have two development teams, one in Japan and one in Germany working hand in hand.

Both teams are always working on new solutions, inventions and technologies to always serve the best quality to our customers.

This is how the Dynamic Tension Technology rubbers (AGRIT, AGRIT SPEED) were developed.

Our Fusion blades with the i-pure technology was also a big step and a new invention from our development team.

Some products, for example TSP rubbers and blades, are developed and produced in Japan, whilst here in Germany, we develop additional products for the european market, including the textiles and bags series as well as blades and much more.

We have some contract players who help us to develop new products and we try to work as closely as possible with our contract players and trainers in order to get an insight into what the professional table tennis players need.

TSP Tischtennis GmbH develops approximately 50 new products each season.

The Japanese team with Koji Matsushita also develops numerous new products every year.


Q.  How are the ratings for Control, Speed and Spin for TSP rubbers calculated?
A.  TSP rubbers are developed and produced in Japan.

The Japanese material experts test each rubber extensively with high class contract players to specify speed and spin and control.

We take these as an orientation and test them ourselves. Then we adapt these rates to our rating system.


Q.  Can you tell us about the production of TSP table tennis equipment?
A.  TSP rubbers are made exclusively in Japan but the production place of TSP blades depends on the model.

TSP table tennis tables are made in Germany in one of the world's largest factories.

The production process is optimised with the latest technology and certified operations to always provide the highest standard and the best safety requirements.

High quality woods are very important for the production of our table tennis tables and blades in order to maintain our high standard. Therefore we only use the best quality wood such as Portugese Balsa or Japanese Hinoki.

Besides real wood, we are also working with Carbon and other high-tech materials to optimise each single blade.

Although some parts need to be handmade because the manufacturing is so sensitive, most of the production is automated.

Developing a rubber or blade can take months or even years. As soon as everything is planned and developed, the production time, depending on the time of year, takes a few weeks.

At the moment, we have approximately 35 different rubbers, 50 different blades and approximately 10 tables for the European market.

We also have other products as our goal is to offer all products needed, at the highest quality, for the whole table tennis sport.


Thank you Gabriel.
I appreciate you taking the time to answer my questions.