Dr Herbert Nuebauer was born in Germany and is an economist by profession.
He has a doctorate and was formerly a member of the German Diplomatic service, but he's now dedicated to table tennis.
Since 1994 he's competed at every World Veteran Championships and has won multiple singles and doubles titles.
Renowned for using long pimples since the early 1990s, he started a table tennis company bearing his name in 2002.
This resulted in Dr Neubauer quickly becoming a name synonymous with the development of frictionless long pimples, but changes to the rules of table tennis in 2008 (which effectively banned frictionless long pimples) meant the company had to adapt.
So they developed a new range of rubbers and now offer Long Pimples, Anti-Topspin, Short Pimples, Half-Long Pimples and Reversed rubbers.
Additionally, they've developed a range of table tennis blades to complement their rubbers.

In 2011 I caught up with Dr Herbert Neubauer and managed to ask him a few questions about his table tennis equipment.
Hi Herbert,
Thanks for sharing your time with me here at All About Table Tennis.com
Q.  Can you tell us a little bit about the history of the Dr Neubauer table tennis company?
A.  My son Carsten and I, together with my long-term friends Heidi and Harold Albert, decided to create a new table tennis company in September 2002.

A study showed that there were niche markets in the table tennis business that had not been covered entirely by the existing large manufacturers.

So in our opinion there was still a lot of room for improvement and innovation, especially as far as pimples-out rubbers were concerned.

The company - Dr.Neubauer GmbH (Limited Company) - was then founded on 28 November 2002 in Nürnberg, Germany.

The owners of the company have always been my son Carsten and Mrs. Heidi Albert.

We had already started developing new products before, and this way we could introduce our new products to our customers as from April 2003.


Q.  Can you give us an insight into the scale of operation of Dr.Neubauer GmbH and the items you sell?
A.  We deliver to more than 70 countries around the world, both to wholesalers and to private customers.

Our office is located in Nurnberg, Germany and although it does not offer any showroom or sales counter, we do receive private customers who pick up their orders from time to time.

We currently have 4 people working full-time as well as several part-time workers.

We have many suppliers around the world from whom we purchase rubbers (top sheet), sponges, glue sheets, glue etc.

Most of our rubbers do not originate from one factory because we select the best products on the market and assemble them ourselves in Germany.

For example, a rubber from our product range could be composed of a top sheet from China and a sponge from Japan, both of which are then laminated by our workers in Nurnberg with German glue.

We carry a complete range of rubbers (reversed rubbers, short, half-­long and long pimples as well as anti-spin rubbers) and a total of 10 blades that are all different in terms of playing characteristics.

We also produce a training DVD which demonstrates a multitude of techniques that can be performed with our rubbers and blades.

However, we do not sell any other accessories such as tables, nets, balls, bags etc.


Q.  Please tell us about the table tennis expertise within Dr.Neubauer GmbH.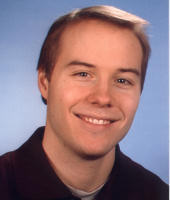 A.  Nearly everybody in the Dr.Neubauer management team plays table tennis.

I do most of the development and testing work myself, assisted by my son Carsten.

I was playing in the highest Swiss league for nearly 20 years up until 2009, but I'm now focusing on tournaments and the Veterans championships.

Carsten has been playing in the second highest league in Switzerland, however he retired from competitions 10 years ago.


Q.  Can you tell us who Dr.Neubauer table tennis products are designed for?
A.  We have been focusing on pimples-out and anti-spin rubbers which are mostly used by players above the age of 40 years.

These players appreciate using our long pimples and/or our anti-spin rubbers to slow down the game and thereby keep up with a table tennis game that has become faster and faster every year.

However we also have many younger players amongst our customers who also enjoy using our pimples-out or anti-spin rubbers, playing both close to the table and classical defence.

Last but not least we have a complete range of inverted and short pimpled rubbers that suit any need, regardless of the player's age.

Our products are mostly used by local and regional competition and tournament players, but also by many hobby players and even a few professionals.


Q.  How do you promote / advertise Dr.Neubauer table tennis products?
A.  Our products are featured in all major table tennis catalogues in Europe and in many other countries around the world, enabling players to read about our product range and place an order if they are interested.

We also attend tournaments, championships and trade fairs.

As a small company, we do not have the financial resources to sponsor table tennis events, with the exception of a few minor veterans tournaments throughout Europe and in some Asian countries such as Thailand for example, nor do we sponsor any clubs or engage in any costly advertising.

Instead, our products get word-of-mouth recommendations.


Q.  Where can you buy Dr.Neubauer rubbers and blades?
A.  We sell directly to customers via our website, however the majority of our sales are being achieved through wholesalers.

We have private customers in more than 70 countries around the world and we are represented in over 50 countries through local distributors.


Q.  Please tell us about your web site.
A.  Our website www.drneubauer.com was launched in April 2003.

It's updated on a regular basis by ourselves and it shows our complete product range with detailed descriptions and photos.

The number of visitors varies between 100 and 1,000 a day depending on various factors such as the launch of new products and the time of the year (there will be less visitors during the summer break in July/August than at the beginning or end of a season).


Q.  Can you give us an insight into how you develop new Dr.Neubauer products?
A.  As you may know we develop all our products ourselves.

The development of a new product is a very time-consuming and tedious task. This holds true for any type of equipment (pips-out, anti-spin, blades etc).

We cannot disclose any details about our development process however the right choice of rubber formula is even more important than the geometry of the pimples.

We have a certain number of samples produced according to our specifications and test these thoroughly.

Based on this test result we have new samples produced to further improve the playing characteristics.

In some cases we need 1 year and a big quantity of samples in order to reach the desired final product.


Q.  How are the ratings for Control, Speed and Effect for Dr.Neubauer rubbers calculated?
A.  To quite an extent it's based on our own judgment and experience albeit for some types of rubbers we have developed ourselves a scientific related method that is quite accurate for judging spin and effect.

On the other hand, rating control will depend on touch and experience.


Q.  Can you tell us about how and where Dr.Neubauer table tennis rubbers and blades are made? Is it all automated or are they hand-made?
A.  Our rubbers and blades are manufactured in Germany and several countries in Asia.

The wood used for our blades comes from Germany and Asia but additionally Africa is also a valid source.

We use both automated factory manufacturing and hand-made methods, so the making of a blade can last from a few minutes to almost half a day if a customised blade is being made.


Thank you Herbert.
I appreciate you taking the time to answer my questions.