Stiga Table Tennis Equipment
Stiga table tennis equipment is a world renowned brand.
They started in Sweden, but now it's sold all around the world...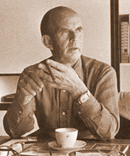 Sweden's Stig Hjelmquist founded Stiga in 1934 when he started an importing / wholesale business in Tranas, Sweden.
But it was in 1944 that the manufacture of Stiga table tennis products first began.
However, the Stiga brand is not just about table tennis equipment.
Stiga also manufacture lawn mowers and garden equipment - which are now part of GGP (Global Garden Products).

Although Stiga are Sweden's best known table tennis brand, in 1966 another Swedish table tennis company started up...
Banda table tennis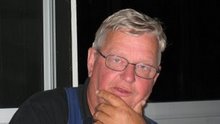 In 1966, Bengt Bandstigen founded Banda table tennis and in 1983 he added table tennis equipment from Stiga to his product range.
And as the years passed, changes were also occurring with...
The Stiga table tennis brand name
The brand name has passed through many different hands since it's inception in 1944, but it now rests with Sweden Table Tennis AB - a company part owned by the Bandstigen family in Sweden and Escalade Sports in the USA.
Read my interview with Mats Bandstigen here.
The Stiga brand is widely recognized for producing some of the best table tennis equipment in the world and they signed a ten year agreement with the Swedish national table tennis team which ran from the 1 July 2003 until 31 December 2013.
This agreement was then extended for a further seven years and runs from 1 January 2014 until 31 December 2020.
Alongside China, the Swedish table tennis team have been one of the most famous in the world, and this undoubtedly helps to promote the Stiga brand all over the world.
Indeed, Stiga work very closely with the Swedish Table Tennis Association in order to grow the sport and to make sure that Sweden continues to be one of the leading table tennis nations in the world.
Stiga is also the sponsor of blades to the Chinese National Team.
Meanwhile, in the USA ...
The Stiga TT brand in the USA
In 2003, Escalade Inc. (based in Indiana, USA) increased its ownership in Sweden Table Tennis AB from 37.5% to 50%.
This meant that Escalade Sports, who manufacture and sell a variety of sporting goods including table tennis equipment, sell their table tennis equipment under the Stiga brand name.
Want to know more about Stiga table tennis equipment?
Stiga equipment reviews
Read my top tips, reviews and recommendations here...
Stiga clothing
Stiga shoes
Stiga barriers and court accessories
Stiga accessories
Stiga sponsored players
Discover what Stiga equipment the best players use...
Par Gerell (Sweden) - Blade: Clipper Wood. Rubbers: Boost TC
Jean-Michel Saive (Belgium) - Blade: Clipper CR. Rubbers: Boost TX
Jens Lundqvist (Sweden) - Blade: Clipper Wood. Rubbers: Boost TC
Xu Xin (China) - Blade: Offensive NCT. Rubbers: Boost TX
Yannick Vostes (Belgium) - Blade: Clipper Wood. Rubbers: Boost TC

Feng Tianwei (Singapore) - Blade: Ebenholz NCT VII. Rubbers: Boost TC
Mie Skov (Denmark) - Blade: Clipper Wood. Rubbers: Boost TC
Guo Yue (China) - Blade: Ebenholz NCT V. Rubbers: Boost TX
Stiga sponsored national teams
Sweden
Czech Republic
Denmark
Norway
China
Stiga sponsored events

70 year anniversary
2014 was a special year for STIGA.
This was the year when they celebrated their 70 year anniversary, so they made the following video...

MORE PAGES ABOUT
CHOOSING YOUR TABLE TENNIS EQUIPMENT
For more information, tips and recommendations about table tennis equipment, take a look at my other articles...
Table Tennis Rackets (paddles / bats)
Table Tennis Tables
Table Tennis Nets
Table Tennis Balls
Table Tennis Shoes
Table Tennis Robots
Table Tennis Manufacturers/Suppliers
Interviews with Table Tennis Manufacturers/Suppliers
Recommended Table Tennis Equipment