Question about Looping or Pushing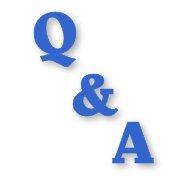 I am currently confused about when to loop or push?
I am starting to play opponents at or near a 2000 level and it seems the push, especially if it is long, is no longer an effective shot.
My specific question is - once you reach a certain level, is the only option to loop or try to drop it short if you're using smooth rubbers?
----- Martin's Reply -----
Thanks for your question.
Yes you are correct.
As you progress and start to play at a higher level, the push shot needs to be played short.
Any shot, including the push shot, which is played long is liable to be attacked by your opponent.
Nearly all the top players have an attacking / offensive style of play, so any return which is not short will usually be an opportunity for your opponent to attack it.
Therefore you should always be looking to take the initiative in a rally and try to loop or smash the ball whenever possible.
If you do play the push shot, as well as trying to keep it short, you should also try to angle the ball away from your opponent, or play it towards his weaker side.
FIND MORE TABLE TENNIS QUESTIONS ASKED BY MY VISITORS