Question About Table Tennis Room Height
Submitted by Thomas
(Singapore)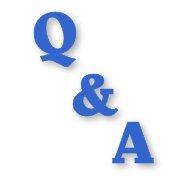 I would like to know what would be the minimum height for a home table tennis room.
Thank you for all the information in your website.
Thanks and please keep up on the good work.
Regards, Thomas
----- Martin's Reply -----
Thomas,
Thanks for your question.
You'll find details of all the table tennis room size dimensions on my page at...
www.allabouttabletennis.com/table-tennis-room-size.html
The minimum height for a home table tennis room will be determined by the recommendations for lighting levels.
So for recreational play and coaching (including playing at home), the lighting should be a minimum of 3 metres (10 feet) above the floor, so the room height needs to be at least 3 metres (10 feet).
Of course, if you want to play table tennis at home, you could use any room that will accommodate a table tennis table. However, a room which is smaller than the recommended size will just mean that you'll be restricted in either the type of strokes you can use and/or your style of play.
But remember, the idea is to HAVE FUN, so don't stop playing if your room isn't quite big enough. Just adapt your game.
RECOMMENDED TABLE TENNIS BOOK
The Table Tennis Rules and Regulations Explained
This new book explains SIMPLY and CLEARLY everything you need to know about the rules and regulations of table tennis.

Click here for more details
RECOMMENDED TABLE TENNIS BOOK
The Table Tennis Rules and Regulations Explained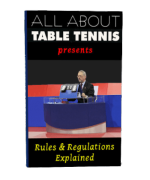 This new book explains SIMPLY and CLEARLY everything you need to know about the rules and regulations of table tennis.

Click here for more details
FIND MORE TABLE TENNIS QUESTIONS ASKED BY MY VISITORS