Table Tennis Racket Question - Can I volley the ball on the side with colour but no rubber?
Submitted by Angela
(Kota Kinabalu, Sabah, Malaysia)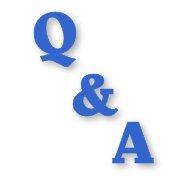 You mentioned that "if you play with a penhold grip and you only use rubber on one side of your blade, you can leave the other side of your blade uncovered, but it must still be red or black (depending on what colour your rubber is)."
Can I use the side without rubber (but with colour) to volley the ball?
----- Martin's Reply -----
Angela,
Thanks for your question.
Rule 2.04.03 states that a side of the blade used for striking the ball must be covered with an authorised rubber, so if it's left uncovered you cannot use that side to strike the ball.
However, a volley is not allowed in table tennis anyway.
The technical term for a volley is "obstruction" but what it refers to is hitting the ball before it bounces.
There's a full explanation about volleying the ball on my page at ...
www.allabouttabletennis.com/table-tennis-rule.html
RECOMMENDED TABLE TENNIS BOOK
The Table Tennis Rules and Regulations Explained
This new book explains SIMPLY and CLEARLY everything you need to know about the rules and regulations of table tennis.

Click here for more details
RECOMMENDED TABLE TENNIS BOOK
The Table Tennis Rules and Regulations Explained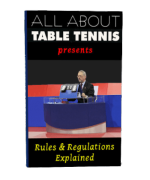 This new book explains SIMPLY and CLEARLY everything you need to know about the rules and regulations of table tennis.

Click here for more details
FIND MORE TABLE TENNIS QUESTIONS ASKED BY MY VISITORS