Table Tennis Rules Question About Touching the Table
Submitted by Eddy Ruciu
(Kenya)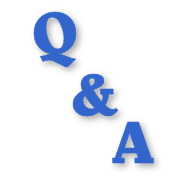 My table tennis question relates to the rules about touching the table tennis table.
Can you tell me, when playing table tennis and I touch the table, is it wrong?
----- Martin's Reply -----
Eddy,
Thanks for your question.
I answered this question here ...
www.allabouttabletennis.com/basic-table-tennis-rules.html
But here it is again ...
Rule 2.10 states that ...
Unless the rally is a let, a player shall score a point if his opponent's free hand touches the playing surface.
This means that if you touch the playing surface (i.e. the top of the table) with your hand which is not holding your racket whilst the ball is still in play, you lose the point.
So, if you're right handed, and you touch the playing surface with your left hand, you lose the point.
However, as long as you do not move the table, you can touch the table with your racket or any other part of your body without penalty.
RECOMMENDED TABLE TENNIS BOOK
The Table Tennis Rules and Regulations Explained
This new book explains SIMPLY and CLEARLY everything you need to know about the rules and regulations of table tennis.

Click here for more details
RECOMMENDED TABLE TENNIS BOOK
The Table Tennis Rules and Regulations Explained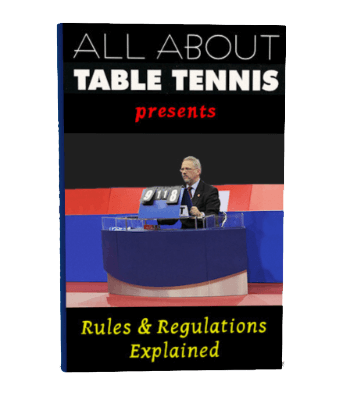 This new book explains SIMPLY and CLEARLY everything you need to know about the rules and regulations of table tennis.

Click here for more details
FIND MORE TABLE TENNIS QUESTIONS ASKED BY MY VISITORS