Table Tennis question about hitting bat on table
Submitted by Rakesh
(India)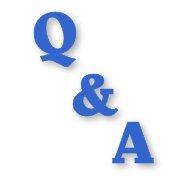 I have a table tennis question for you that I can't find the answer to.
When we are playing a game, what happens if we hit the bat on the table?
Is it allowed?
----- Martin's Reply -----
Rakesh,
Thanks for your question.
It's OK if your bat hits the table when you are playing your shot - whether it is during a rally or when serving.
The only time it would be a problem is if you moved the table at the same time. If you move the table, you lose the point.
The official name for a bat is a racket, but it's called a paddle or a bat by some people.
RECOMMENDED TABLE TENNIS BOOK
The Table Tennis Rules and Regulations Explained
This new book explains SIMPLY and CLEARLY everything you need to know about the rules and regulations of table tennis.

Click here for more details
RECOMMENDED TABLE TENNIS BOOK
The Table Tennis Rules and Regulations Explained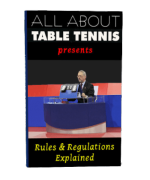 This new book explains SIMPLY and CLEARLY everything you need to know about the rules and regulations of table tennis.

Click here for more details
FIND MORE TABLE TENNIS QUESTIONS ASKED BY MY VISITORS