Table Tennis Question about Injuries
Submitted by Christopher Tan
(Singapore)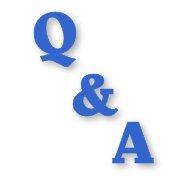 How will the umpire decide if a player in service or in the process of the game injured the opponent?
Say a ball smashed / a bat that slipped, broke the opponent's glasses and injured him in the process, resulting in the player's inability to continue with the game?
Will he be disqualified from the game?
----- Martin's Reply -----
Christopher,
Thanks for your question.
The answer is... "it depends..."
Umpires and referees control matches, and they can issue yellow and red cards to players and coaches who break the rules or misbehave during the course of a match or tournament.
But because misbehaviour can take many forms, it's impractical to lay down precise rules.
Therefore, setting and applying acceptable standards of behaviour by players and coaches is more a matter of judgment and common sense.
So it would depend on the circumstances.
The umpire must be ready to respond immediately to any bad behaviour by a player or coach which is likely to be unfair to an opponent, offend spectators or to bring discredit to the sport.
When misbehaviour occurs, the umpire has to decide whether the offence is so serious that he must suspend play and report immediately to the referee, or just give the offender a yellow card.
I have a page all about yellow and red cards here...
www.allabouttabletennis.com/yellow-cards.html
Also, if a player is temporarily incapacitated by an accident, the umpire may allow a suspension of play of up to 10 minutes in order to give the player time to recover.
This is discussed on this page...
www.allabouttabletennis.com/official-table-tennis-rule.html
RECOMMENDED  TABLE  TENNIS  BOOK
The Table Tennis Rules and Regulations Explained
This new book explains SIMPLY and CLEARLY everything you need to know about the rules and regulations of table tennis.

Click here for more details
RECOMMENDED TABLE TENNIS BOOK
The Table Tennis Rules and Regulations Explained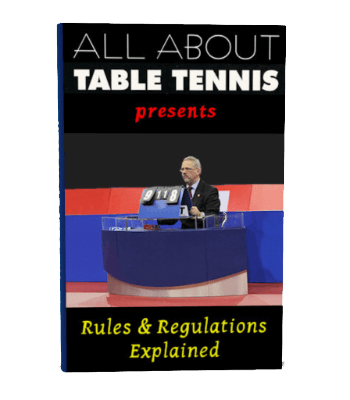 This new book explains SIMPLY and CLEARLY everything you need to know about the rules and regulations of table tennis.

Click here for more details
FIND MORE TABLE TENNIS QUESTIONS ASKED BY MY VISITORS