Question about Match Rules
Submitted by Brian
(Dorset, UK)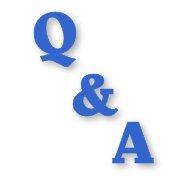 If, in a group match, the losing player withdraws from the competition, does the winning player forfeit that game?
----- Martin's Reply -----
The rules are as follows...
Defaults:
1. If a player is defaulted after the completion of a match for any reason, this player shall be deemed to have lost the match.
2. The match shall be recorded as an unplayed match, for the defaulted player as well as for his or her opponent, who will subsequently be the winner.
Calculation of Group Rankings:
1. The calculation of group ranking is that results are always determined at the highest possible level - for example, by matches rather than by games - and that where, at any stage of the calculation, group members are equal, their relative positions are decided only by the matches between them.
Matches which are started but not finished are treated the same as those which are not played at all.
2. "Match Points" are used. The winner of a match earns 2 match points, whether it is played or is a walkover.
The loser receives 1 point in a played match but none for a match which is not played or is not completed.
So the player who withdraws will be deemed to be the loser, irrespective of the actual result, and the other player will be classed as the winner.
The winner will be awarded 2 match points whilst the loser will not receive any match points.
RECOMMENDED TABLE TENNIS BOOK
The Table Tennis Rules and Regulations Explained
This new book explains SIMPLY and CLEARLY everything you need to know about the rules and regulations of table tennis.

Click here for more details
RECOMMENDED TABLE TENNIS BOOK
The Table Tennis Rules and Regulations Explained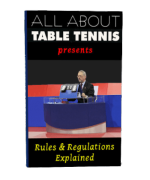 This new book explains SIMPLY and CLEARLY everything you need to know about the rules and regulations of table tennis.

Click here for more details
FIND MORE TABLE TENNIS QUESTIONS ASKED BY MY VISITORS