At Last!
The Book To End All Arguments
About The Rules of Table Tennis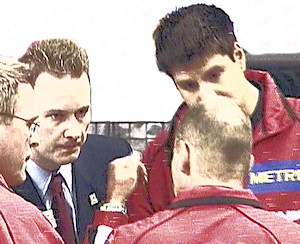 Do you remember the last time you had an argument about the rules of table tennis?
Maybe you were playing a match ... or maybe you were umpiring?
Maybe you just weren't sure about what the rules actually said and you needed to look it up.
Or perhaps you knew the right answer but your opponent wanted you to prove that you were right?
Well imagine what it would've been like if you'd been able to confidently give the right answer and back it up with information from a trusted source.
Well now you can!
And it's simply called...
Know Your Table Tennis Rules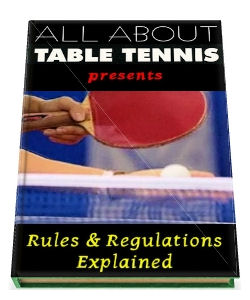 Know Your Table Tennis Rules is a downloadable book which gives you all the vital information you need about the rules of table tennis.
And you could have it in your hands in under 5 minutes from now!
What's a downloadable book?

It's completely up-to-date and sets out the full Official rules of the game as well as background information and explanations to help you understand them better.
It also answers the 22 most frequently asked questions about the rules.
So with Know Your Table Tennis Rules in your hand, you'll be able to easily resolve all those disputes about the rules of the game.
It's the only table tennis rules book you'll ever need!
Customer Comment
"Hi Martin, I recently purchased your Rules Book as I am sitting the Local and County Umpire Exam. I have found it very helpful and useful when answering the questions and wish to thank you"
Barbara Parker
West Somerset Table Tennis Association
So...
If you want to improve your knowledge of the rules and regulations, here's what you need to do...
Get Your Copy Now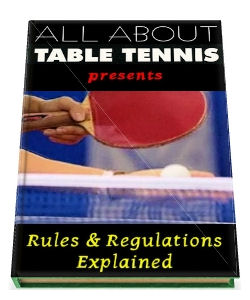 Only £7.97 GBP

(approx $12)
This is a 106 page downloadable E-book
It's not available as a traditional printed book.

What's a downloadable book?


Please Note
You'll need Adobe Acrobat Reader installed on your computer to view my downloadable book.
Most computers have it installed already - it's FREE, but if you're one of the few who don't already have it installed, click on this link http://get.adobe.com/reader and follow the instructions on their web site to download it.