Table Tennis Question - Time between serves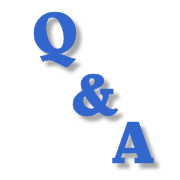 Don from California, USA asks...
How much time is allowed for a person to serve between points?
----- Martin's Reply -----
The quick answer is that there is no specified time limit.
The long answer is as follows...
The Laws of Table Tennis are the "basic rules" which prescribe the equipment to be used; how to serve and return; the order of play; how to score points and how long the game can last. However, they do not specify any time limits for service.
You can read them here...
www.allabouttabletennis.com/official-rules-of-table-tennis.html
The Laws of Table Tennis are the same for both amateurs and professionals, BUT for higher levels of play there are many additional Regulations which supplement the basic rules.
How many of these additional Regulations are actually used will depend upon the standard of the competition being played, and whether the organisers have adopted all or any of them.
One of these Regulations states...
"Play shall be continuous throughout an individual match..."
This means that, if the Regulations are being used, an umpire can tell a player to speed up if he considers that the player is taking too long between points.