If you want to contact me about SBI! and my Solo Build It! Review, please use the form on this page...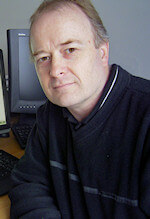 In my Solo Build It! Review I explained why I've been using SBI! (also known as SiteSell, Site Build It! and Solo Build It!) continuously since 2006.
I've experienced it working successfully for me and hundreds of others so I heartily recommend it, but only YOU can decide if it's right for YOU.
So if you have unanswered questions about Solo Build It! please contact me and I'll try to answer them.
PLEASE make sure you include and check your email address, as I cannot send you a reply unless you give me your correct email address.
Best wishes,

Martin Hughes
www.AllAboutTableTennis.com