Cape Fear Table Tennis Club
Submitted by Richard
(Fayetteville, North Carolina, USA)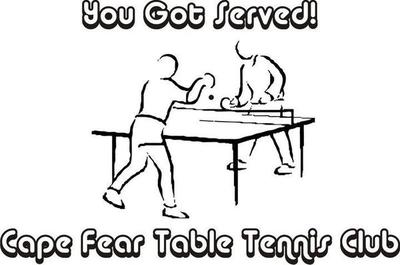 Cape Fear Table Tennis Club is in Fayetteville, North Carolina, USA.
Our address is 1251 Ireland Drive, Fayetteville, NC 28304
We are located in the gym behind the Korean Presbyterian church.
Cape Fear Table Tennis Club started in 2009 based in a military town.
Visitors are welcome at our Club. We are open Monday and Thursday from 6-9pm.
We have many visitors from the military or out of town contractors who come to play for a month or two and then leave.
We have 10 table tennis tables and the gym has a concrete floor with high ceilings, good lighting and air conditioning.
The cost is $2 per night and the fees go entirely to the Korean Presbyterian Church
We have 10-20 players and we have open play. Also we have about 10 tournaments a year, but the league is on hold.
The best things about our club are the various levels of competition and good sportsmanship.
We also offer coaching to beginner and intermediate players.
For more information contact Rich Perez
Email:
[email protected]
Web site: www.cfttc-fayetteville.org
This page was written and submitted by a visitor to
All About Table Tennis.com
If you wish to contact this table tennis club
please use the details (if any) given above

FIND MORE TABLE TENNIS CLUBS ADDED BY MY VISITORS
***z-adsense-center.shtml***
Go to a list of all table tennis club details added by my visitors...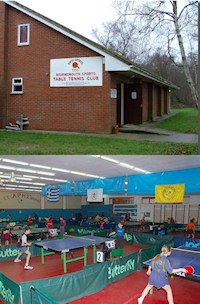 Add details about YOUR club here