Edmonton Table Tennis Club
Submitted by Gerald Smith
(Calahoo, Alberta, Canada)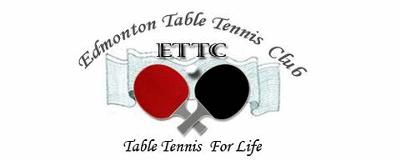 We are based in Edmonton, Alberta, Canada.

Our club plays Mondays from 7:30 pm to 10:00 pm in a practice style of play while on Fridays, we play a best of 5 tournament style on each of our 13 tables.

We have 5 players to a table with the top 2 going up a table the next week, the bottom two go down a table, while the middle one stays on that table.

We have two extra tables being used by our coach Liping Wang, training our players.

We usually host the Edmonton Open usually in October. This year in will be on the 2nd and 3rd.

We have a website edmontontabletennis.ca where we publish pictures of players and events plus list the next week's table assignments.



This page was written and submitted by a visitor to
All About Table Tennis.com
If you wish to contact this table tennis club
please use the details (if any) given above

FIND MORE TABLE TENNIS CLUBS ADDED BY MY VISITORS
***z-adsense-center.shtml***
Go to a list of all table tennis club details added by my visitors...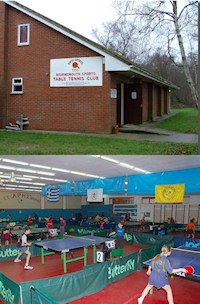 Add details about YOUR club here