Heckmondwike Table Tennis Centre
Submitted by Garry Crossley
(Mirfield, West Yorkshire, UK)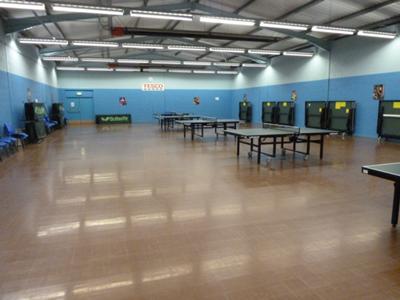 Heckmondwike Table Tennis Centre is in Mirfield, West Yorkshire, United Kingdom.
Playing area of 14M x 30M
Usually 5 tables used for matchplay with 8 or 9 for coaching purposes.
Centre built by Dewsbury Table Tennis League with assistance of Lottery Grant.
We play in surrounding Leagues - Leeds, Bradford and Wakefield.
As a member you can play any time you wish to.
Normally used between 7.00pm and 10.30pm.
Visitors are welcome on a pay and play basis.
We have a website dewsburyttl.co.uk which has a live camera so that you can see if anyone is already there.
This page was written and submitted by a visitor to
All About Table Tennis.com
If you wish to contact this table tennis club
please use the details (if any) given above

FIND MORE TABLE TENNIS CLUBS ADDED BY MY VISITORS
***z-adsense-center.shtml***
Go to a list of all table tennis club details added by my visitors...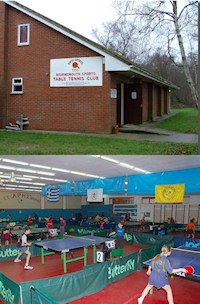 Add details about YOUR club here