Lakeland Table Tennis Association
Submitted by Raymond D. Spann
(The Villages, Florida USA)
The Lakeland Table Tennis Association are located in Florida, USA.
We are at:
1725 Martin L. King Jr. Ave.
Lakeland, Florida 33805
USA
Playing Schedule:
Each Wednesday Evening--6:00-9:00 p.m.
Each Sunday Afternoon--1:00-4:00 p.m
Butterfly Tables Available--21
Gymnasium with wooden floor
All visitors are welcome. You do not have to be a member to participate.
All levels of play are welcome, from beginners to elite.
8 USATT Tournaments held during the calendar year, see our website for all the dates and entry forms. You can also enter the tournaments by using the on-line entry forms on the website.
Our website is: www.floridatt.com/lakelandtt
This page was written and submitted by a visitor to
All About Table Tennis.com
If you wish to contact this table tennis club
please use the details (if any) given above

FIND MORE TABLE TENNIS CLUBS ADDED BY MY VISITORS
***z-adsense-center.shtml***
Go to a list of all table tennis club details added by my visitors...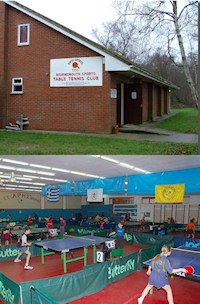 Add details about YOUR club here