Lane County Table Tennis Club
Submitted by Robert "BJ" Jacobucci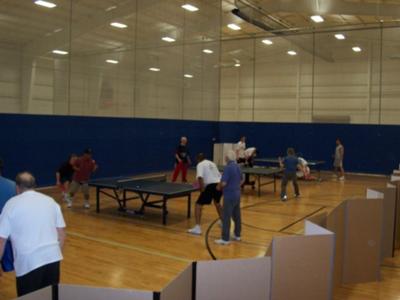 Our Regional Sports Center Location
Lane County Table Tennis Club is located in Eugene, Oregon, USA.
We have 2 locations with 6 tables each.
We are a group of table tennis enthusiasts who regularly get together to play.
We mostly play doubles (4 players per table) so you never have to sit for very long... unless you want to.
Some of our members prefer singles, and others enjoy just practicing their strokes.
That's the beauty of it... it's all available!
Visitors are welcome.
See our website at: www.lanetabletennis.net
This page was written and submitted by a visitor to
All About Table Tennis.com
If you wish to contact this table tennis club
please use the details (if any) given above

FIND MORE TABLE TENNIS CLUBS ADDED BY MY VISITORS
***z-adsense-center.shtml***
Go to a list of all table tennis club details added by my visitors...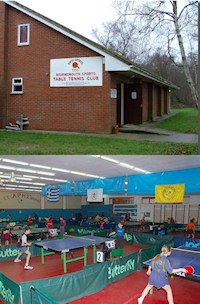 Add details about YOUR club here