Lowestoft Table Tennis League
Submitted by Alan Peek
(Lowestoft, Suffolk, UK)

The Lowestoft Table Tennis League is in Suffolk, England.
The league consists of 18 individual teams based in Lowestoft and the surrounding area.
The League has nearly 90 player members and is affiliated to both the Suffolk and the English Table Tennis Association.
To contact us or for further information about our league please visit www.ldttl.org.uk
This page was written and submitted by a visitor to
All About Table Tennis.com
If you wish to contact this table tennis club
please use the details (if any) given above

FIND MORE TABLE TENNIS CLUBS ADDED BY MY VISITORS
***z-adsense-center.shtml***
Go to a list of all table tennis club details added by my visitors...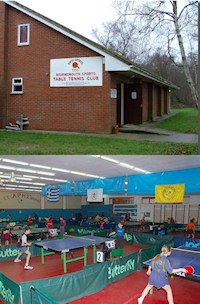 Add details about YOUR club here