Nison's Brooklyn Table Tennis Club
Submitted by Gary Gudzenko
(Brooklyn. New York, USA)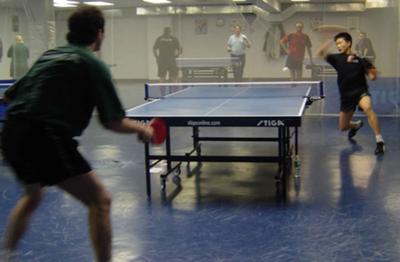 Adam Hugh vs. Nison Aronov
Nison's Brooklyn Table Tennis Club is the largest table tennis Club in the New York City area.
We are located: in Brooklyn, New York; 1100 Coney Island Ave. (between Foster Ave and Ave H), Subway Line "Q" - station "Avenue H"
We've got 9 new STIGA tables and a Newgy Robo-Pong robot, air-conditioning, heat and shower.
Classes for children, and personal lessons from high rated players are available.
We unite people, we give them the joy of the game and possibility to be healthy.
Our club is a genuine representation of the real New York with all its diversity.
We are Open:
Mon - Fri: 15:30 up to 23:00;
Sat, Sun: 10:00 up to 18:00
BTTC Phone: 1-718-421-2200,
eMail:
[email protected]
Web site: www.nisonsttc.com
Watch our club as shown on TV:
www.nyc.gov/html/nycmg/nyctvod/html/home/nine603.html
This page was written and submitted by a visitor to
All About Table Tennis.com
If you wish to contact this table tennis club
please use the details (if any) given above

FIND MORE TABLE TENNIS CLUBS ADDED BY MY VISITORS
***z-adsense-center.shtml***
Go to a list of all table tennis club details added by my visitors...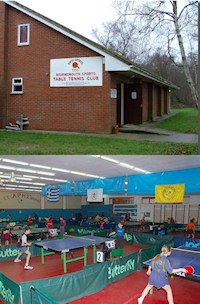 Add details about YOUR club here