St Teresa Table Tennis Club
Submitted by George Munjuga
(Nairobi city, Kenya)

St Teresa Table Tennis Club
Our location is in Kenya, in the capital city, Nairobi.

Basically this is a table tennis club that does enjoy playing table tennis with a passion.

It's a club that nurtures young talent specifically in table tennis to become household names in Kenya in this sport.

If you have talent in this game or you love to play it, I take this opportunity to welcome you to join the family.

I urge people of good will if you can help us in anyway, we would appreciate with all gratitude.

Search for us also on Facebook as St.Teresa's Table Tennis club.

Email: [email protected]

When you visit Nairobi or Kenya you are most welcome.



This page was written and submitted by a visitor to
All About Table Tennis.com
If you wish to contact this table tennis club
please use the details (if any) given above

FIND MORE TABLE TENNIS CLUBS ADDED BY MY VISITORS
***z-adsense-center.shtml***
Go to a list of all table tennis club details added by my visitors...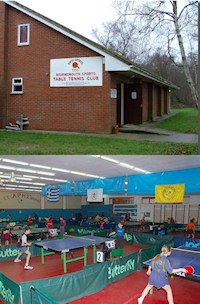 Add details about YOUR club here