Teddington Table Tennis Club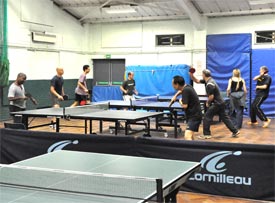 Teddington Table Tennis Club
Teddington Table Tennis Club is a friendly table tennis club in Middlesex, England serving Surrey, Middlesex & London areas.
We are currently looking for new members of all standards, but some playing experience is required.
We offer club practice and league Table Tennis to players of novice to advanced skill levels.
We have 5+ (more if required) match Table Tennis tables.
Practice & league matches are on Tuesday evenings 7.30 pm -11.00 pm.
We enter teams in all 4 divisions of the Thames Valley Table Tennis League in Surrey.
We have showers & changing rooms, along with refreshment facilities at subsidised prices.
This page was written and submitted by a visitor to
All About Table Tennis.com
If you wish to contact this table tennis club
please use the details (if any) given above

FIND MORE TABLE TENNIS CLUBS ADDED BY MY VISITORS
***z-adsense-center.shtml***
Go to a list of all table tennis club details added by my visitors...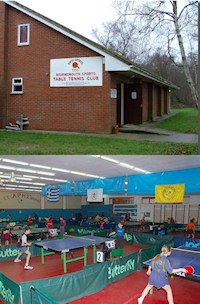 Add details about YOUR club here