Waterside Table Tennis Club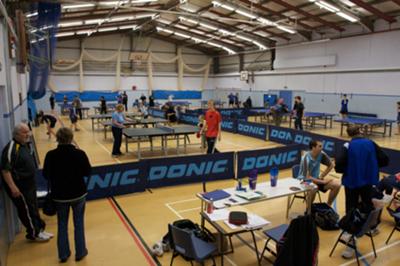 Competition in Waterside Table Tennis Centre
Waterside Table Tennis Club is situated in Southampton, Hampshire, England.
The club competes in local Southampton Leagues and in National Leagues of all levels.
Currently Premier Division of Junior British League.
The club is well known in England for coaching, having produced a string of young England players in recent years.
The Head Coach is Ken Macleod (England's Performance Coach of the Year 2009).
The club is open on 6 days of the week with Open Practice Sessions available to the public on Mondays 7:30pm - 10:30pm and on Fridays 7pm - 10:30pm.
The club normally has 12 tables up each night for practice but can use 20 tables in our main hall for coaching events.
The club website is www.watersidettc.co.uk
and the club can be contacted via
[email protected]
To get directions the club simply type Waterside Table Tennis Centre into the google search engine.
This page was written and submitted by a visitor to
All About Table Tennis.com
If you wish to contact this table tennis club
please use the details (if any) given above

FIND MORE TABLE TENNIS CLUBS ADDED BY MY VISITORS
***z-adsense-center.shtml***
Go to a list of all table tennis club details added by my visitors...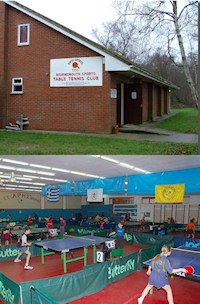 Add details about YOUR club here