The International Olympic Committee (IOC) and the Tokyo 2020 Organising Committee announced in March 2020 that the Tokyo 2020 Olympic and Paralympic Games would be postponed until 23 July to 8 August 2021.
This decision was taken in light of the spread of COVID-19 worldwide and to best protect athletes, officials and fans alike.
These Olympics will still be called Tokyo 2020 despite taking place in 2021.
The Paralympic Games, originally due to start on 25 August 2020, will now take place between 24 August and 5 September 2021.
The ITTF Executive Committee then decided to adjust the qualification pathways accordingly.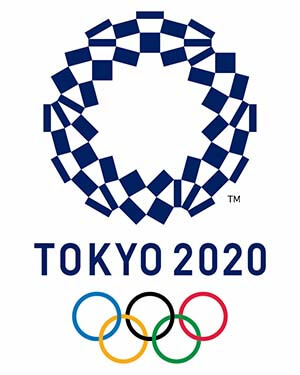 The 2020 Olympic Games - the Summer Olympics - are being held in Tokyo, Japan from the 23 July to 8 August 2021 and the table tennis events are being played at the Tokyo Metropolitan gymnasium.
The table tennis events are: mixed doubles, women's singles, men's singles, women's team event, and men's team event.
The number of athletes who can take part in the 2020 Olympic Games table tennis events is limited to 86 men and 86 women.
Therefore, teams and players have to qualify for the Games, and then they have to be approved and nominated by their National Olympic Committee (NOC), before their participation can be confirmed.
In addition, a maximum of three players, per gender, per NOC, can take part.
Each NOC can only have a maximum of three players (per gender) in the team events; two players (per gender) in the singles events; and one player (per gender) in the mixed doubles event.
So let's take a closer look at the qualification system for the table tennis events at the 2020 Tokyo Summer Olympics.